Diatomite brick which is made from natural porous diatomite as raw material is thermal insulation material. The main raw materials of diatomite brick are natural porous diatomite, a small amount of clay combustible materials.
1. Vertical mill for diatomite brick production
Guilin Hong Cheng launches a type of vertical mill according to the features of diatomite material to meet the market demand for diatomite brick production. The vertical mill is an integration of crushing, grinding, classifying, drying and conveying; it is equipped with advanced PLC electronic control system which can achieve remote control of materials grinding process; the  vertical mill has excellent drying and dust collecting performance ,hence extra drying blower and dust collecting system can be canceled to lower the investment cost; less process time of materials  contributes to higher whiteness &purity of diatomite ultrafine powder without damaging the structure of diatomite.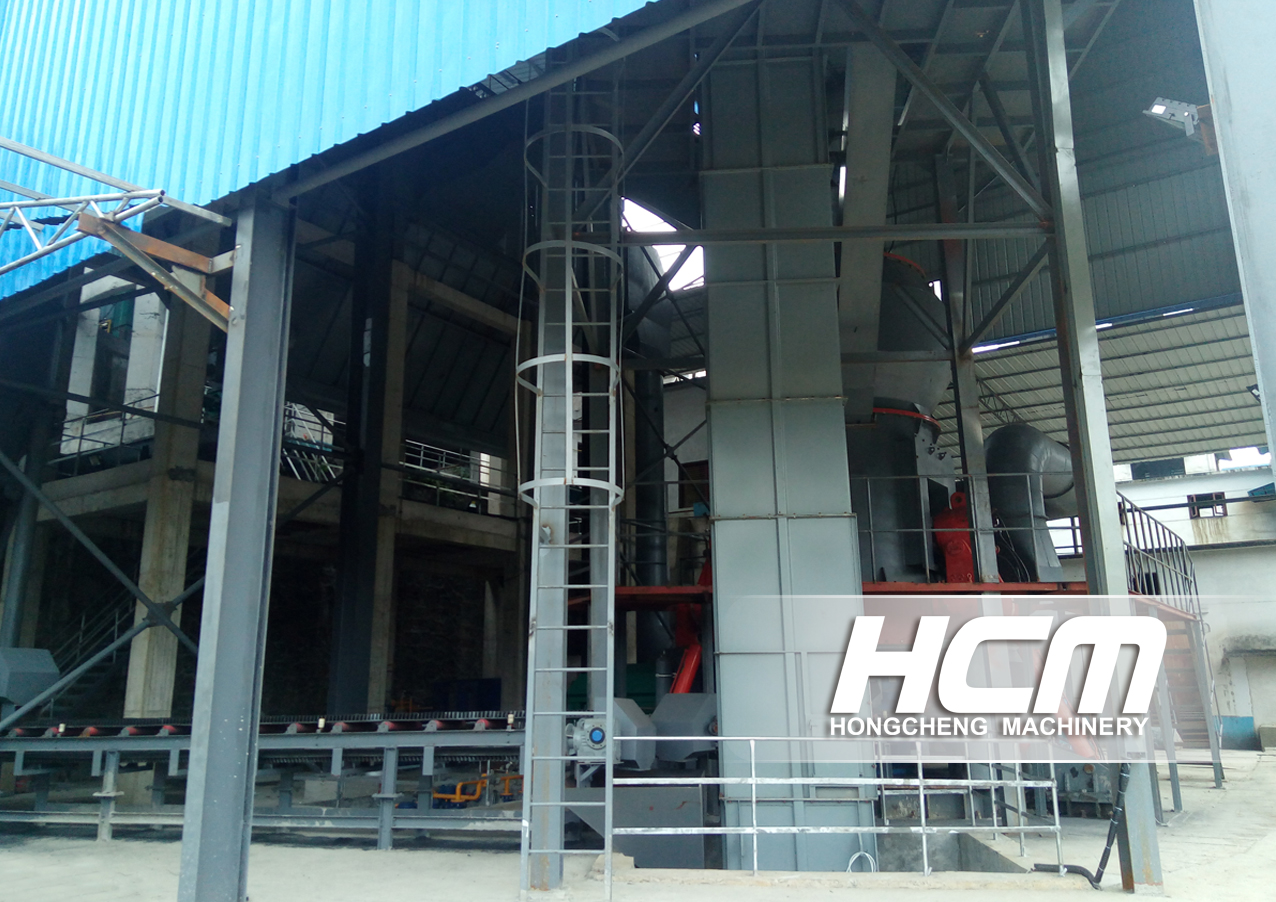 2. Guilin Hong Cheng HLM diatomite vertical mill
Grinding plate median diameter: 800-5600mm
Feeding material moisture: <=15%
Finished product moisture: <=1-6%
Capacity: 5-700t/h
Power: 450-6700kw
Advantages:an integration of drying, grinding, classifying and conveying, high output, low energy consumption, low maintenance cost, wide application range, space saving, high cost performance.
Applicable materials: nonmetallic minerals with Mohs hardness below 7,moisture below 6%,such as cement ,barite, calcite, gypsum,  slag, marble, fluorite coal , bauxite etc.
3. Vertical mill is very important to diatomite brick production
The quality of diatomite ultrafine powder has a great impact on the quality of diatomite brick, hence vertical mill with superior performance is very important to the diatomite brick production line. Vertical mill with superior performance can ensure the efficiency &quality of the finished product of the production line.