Technical revolution in the pendulum mill industry, the reinforced product of traditional Raymond mill
HC series large grinding mill is a new type of high-efficiency grinding equipment independently developed and innovated by Guilin Hongcheng on the basis of traditional Raymond mill. Its various technical indicators have been greatly improved compared with the R-type machine, and it is an ideal substitute for the traditional Raymond mill. The output of HC1700 is about 2.5 to 4 times higher than that of similar 5R equipment, effectively reducing energy consumption. The HC3000 model is currently the world's super large Raymond mill, which can meet the expanding industrial scale production demand, greatly improve the equipment efficiency, and the technology is at the top level in China. It is especially suitable for large-scale powder processing such as power plant desulfurization, manganese industry, coal powder, etc.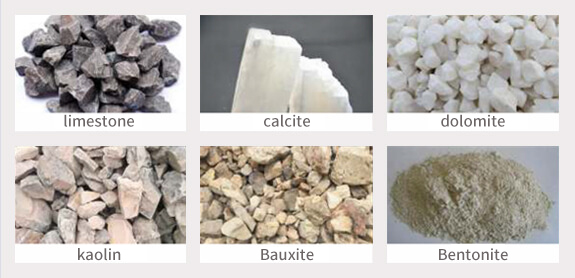 The machine is suitable for grinding limestone, calcite, talc, dolomite, quartz stone, bauxite, marble, feldspar, barite, phosphate rock, coal mine, clay, graphite, kaolin, wollastonite, lime, bentonite and other non-flammable and explosive materials with Mohs hardness of less than 7 and humidity of less than 6%.