In the field of powder market, the application value and market of kaolin powder are wide, and it is very popular in many industrial areas. The preparation of high-quality kaolin powder with special kaolin ultrafine grinding machine equipment can not only enhance the quality and capacity of kaolin powder, but also help kaolin's use and value continue to improve. As a superfine grinding mill manufacturer, Guilin Hong Cheng based on kaolin industry production situation and kaolin market information, successfully produced high-quality scientific superfine grinding mill to enhance the market value with optimal allocation of resources of kaolin, make considerable profit and value.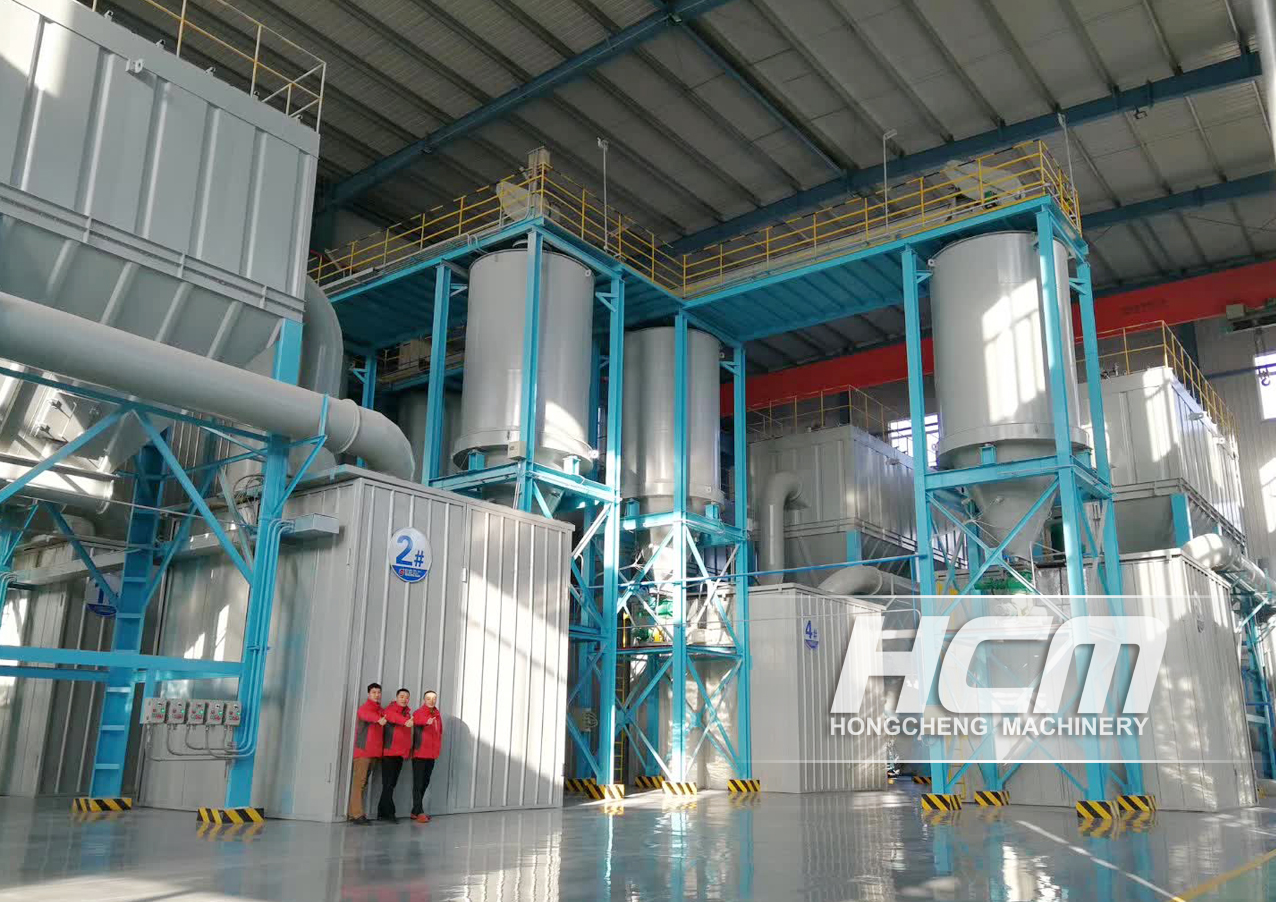 1. Analysis of the composition and use of kaolin
The mineral composition of Kaolin mainly is kaolinite, halloysite, illite, illite, montmorillonite and quartz, feldspar etc... In today's society, constantly improve the technology and market application of kaolin has been greatly improved, widely used in plastics, paints, kaolin pigment, grinding wheel, pencil, soap, cosmetics, pesticide, medicine, textile, petroleum, chemical industry, building materials, national defense, papermaking, ceramics, refractories and other industrial sectors. As an excellent equipment for improving production capacity, Hong Cheng special kaolin ultrafine grinding machine has the characteristics of large production, low energy consumption, high efficiency production, energy saving and environmental protection, and is the first choice for kaolin to create value.
2. How to make a price selection scheme for the ultrafine grinding machine of kaolin
Guilin Hong Cheng own professional elite team, has a strong technical support and service platform, for each customer's production needs, kaolin superfine grinding machine selection scheme of Hong Cheng is scientific and reasonable, is the best choice to improve the production efficiency, if you have kaolin processing project, welcome to contact us first, acquire more detailed product information for your project, we will pave a solid foundation for your project.
Guilin Hong Cheng kaolin ultrafine grinding mill----HCH series ultrafine ring roller mill
【Maximum size of feed】: ≤10mm
【Production capacity】: 1-22t/h
【Finished Fineness】: 0.04-0.005mm
【Features】: Integration of rolling, grinding, impact and other comprehensive crushing performance, scientific and rational design, unique structure and innovation, especially the HCH1395 model reward by the China Calcium Carbonate Association certification as calcium carbonate energy-saving equipment in China, HCH2395 is currently China's largest ultrafine grinding mill.
【Focus areas】: Focus on gypsum, calcite, barite, fluorite, marble and other Mohs hardness below 7 and humidity less than 6% non-metallic mineral ultra-fine processing and grinding, the equipment with a number of countries patented technology, performance reached the national leading level.