From establishment to production and installation, from installation and commissioning to formal commissioning, after thousands of hardships, with the confirmation of time, the No. 001 EPC turnkey project of Guilin Hongcheng, ushered in good news of completion and commissioning. This project, which embodies the wisdom of Hongcheng team and bears the brand of Hongcheng people's hard work, is creating value for marble customers steadily, rapidly and efficiently, reaping success and composing another brilliant new chapter in the field of powder.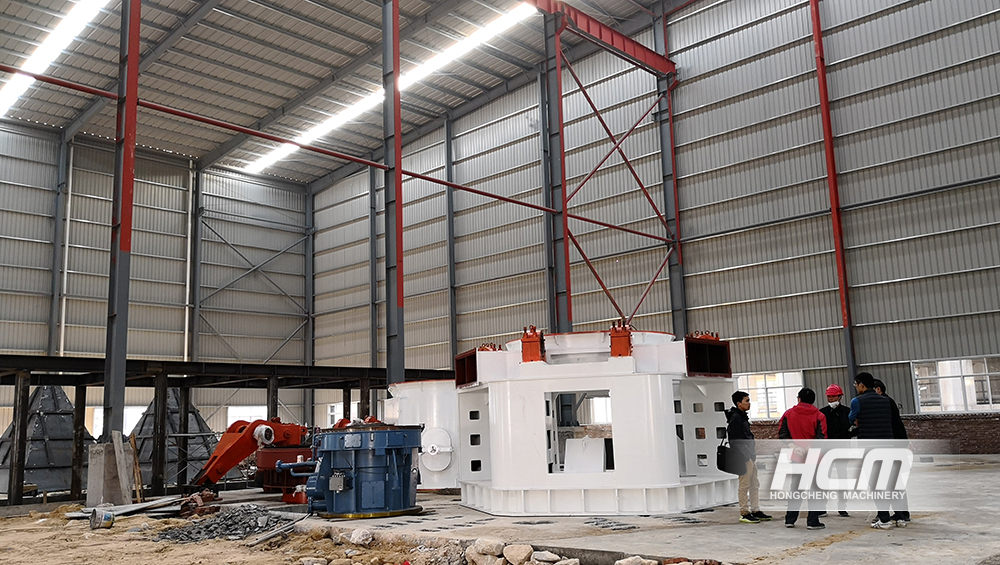 Project introduction
EPC Project 001 is located in Southeast Asia, which contains abundant marble resources. Artificial stone powder has a great space to rise in Southeast Asia market. The market prospects are bright. In this vast land, there are more and more elite teams who are fighting for their dreams. They are full of confidence, vision and footsteps, stepping forward, create miracles, fight for dreams!
Details of the scheme: 1
Processing materials: Marble
Equipment configuration: 6 sets of HLMX1100 ultrafine vertical mill, 4 sets of HCH1395 ultrafine ring roller mill complete production line.
Annual output of equipment: 400,000 tons
Fineness of finished product: high level powder in 600-2500 mesh
Application: artificial stone plate
Details of the scheme: 2
The EPC Project No. 001 is equipped with six HLMX1100 ultra-fine vertical mills and four HCH1395 ultra-fine ring roller mills, one is artificial stone production line, the other is powder and deep processing production line, ranging from project investigation, type selection and configuration process to equipment manufacturing, project installation, commissioning, production and after-sales service, etc. Rigorous procedures have been set up to match better teams and resources to customers.
Technological process
The processing material is marble and the application field is artificial stone slab. When the material enters the grinding track, it is crushed under the action of extrusion, grinding and shearing. The qualified fine powder is collected by the dust collecting equipment to be finished products. The unqualified coarse powder is grinded together with the newly fed material and recycled until the whole operation process is completed. The fineness of powder is 600-2500 mesh, of which 600 mesh is used for artificial stone powder, 800-1250 mesh is used for mid-end and deep-processing powder, and 1250-2500 mesh is used for high-end powder for export.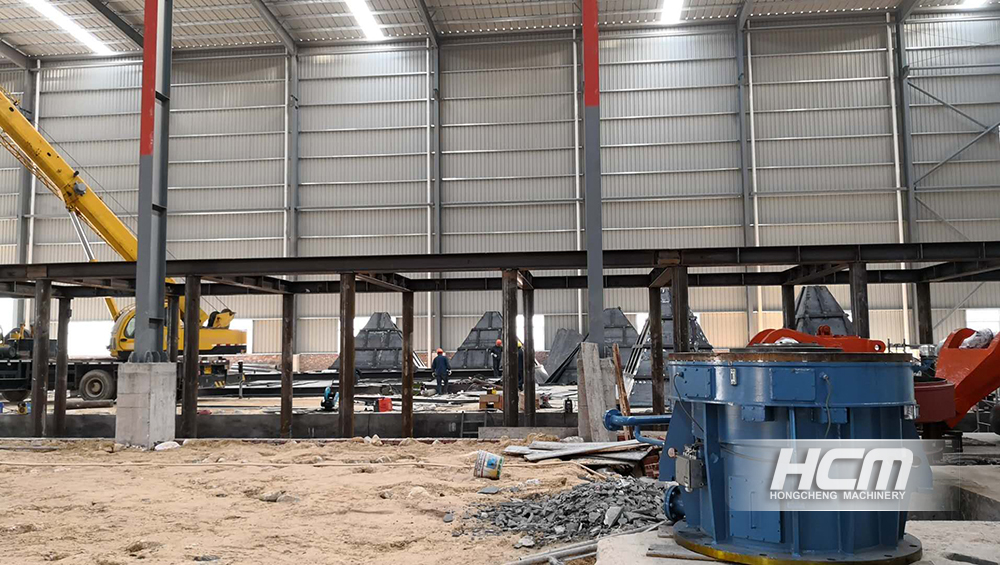 Advantages of HLMX ultra fine vertical mill
(1) High efficiency: single machine production capacity is large; output is as high as 40t/h, equivalent to more than 5 micro-powder mills;
(2) The powder classifying efficiency is high: the principle of single-head and multi-head powder classifier is adopted, and the secondary air separation classification is not needed, so the efficiency is higher.
(3) Energy saving: the product with the same fineness will save 30%-50% energy than the ordinary mill.
(4) High reliability: the new grinding roller seal device is more reliable.
(5) Environmental protection and consumption reduction: small vibration, low noise, full negative pressure operation, no dust spillover;
(6) High degree of automation: PLC automatic control system, easy to operate and reduce labor.
(7) The investment cost is small: the process is simple, the system is few, the structure is compact, and the construction cost is low.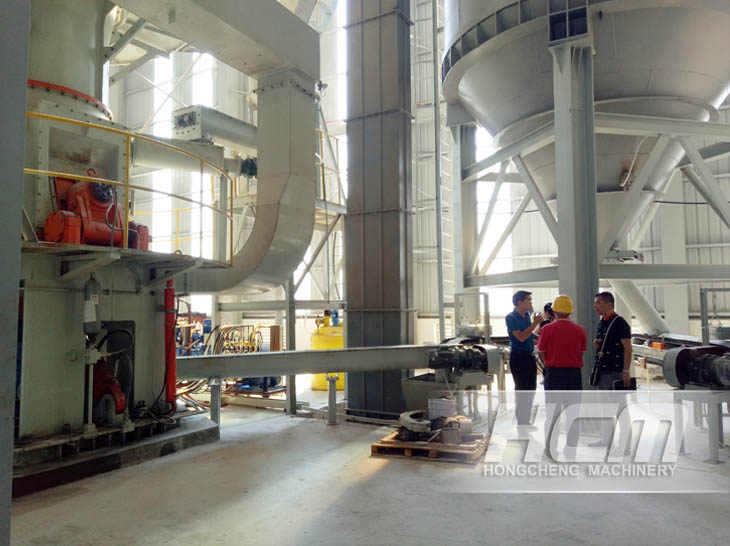 Advantages of HCH ultra fine roller mill
(1) The crushing ratio is large: non-metallic ore particles with feed size less than 10 mm can be processed into micro-powders of less than 10 um at one time (under the standard of 97% pass rate), of which - 3 m is about 40% and the specific surface area is large;
(2) Classification accuracy is fine: using the forced turbine grading system, the granularity is more uniform and finer.
(3) Green environmental protection: full pulse dust collecting system achieves 99% high efficiency dust collection, no overflow dust, and cleaner workshop.
(4) Wearing is small: grinding wheel wearing is made of special wear-resistant steel with less energy consumption and longer service life.
(5) Fineness adjustable: Fineness of finished products can be adjusted arbitrarily between 400-2500 meshes to meet the needs of different markets.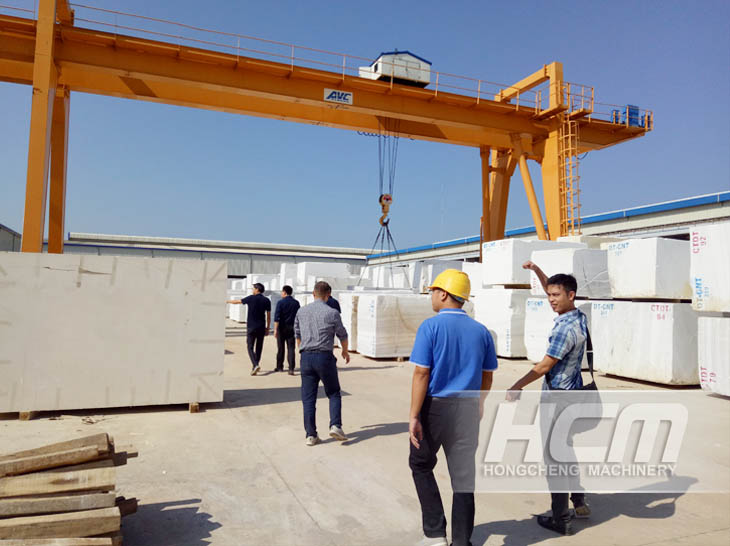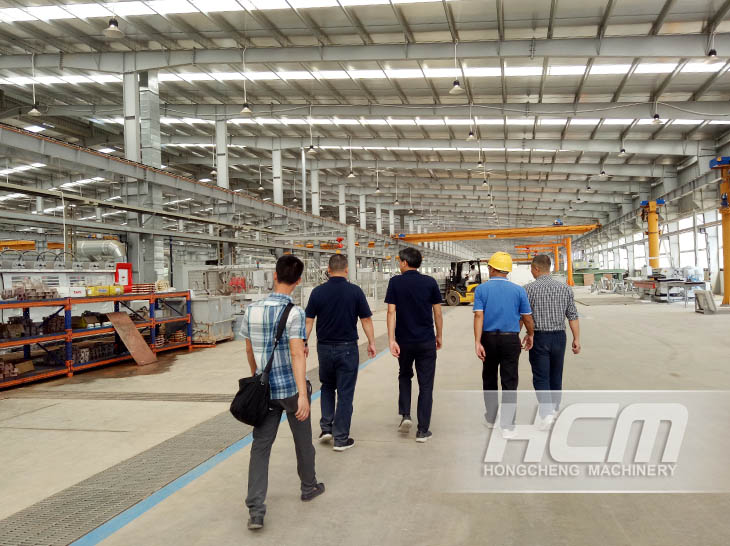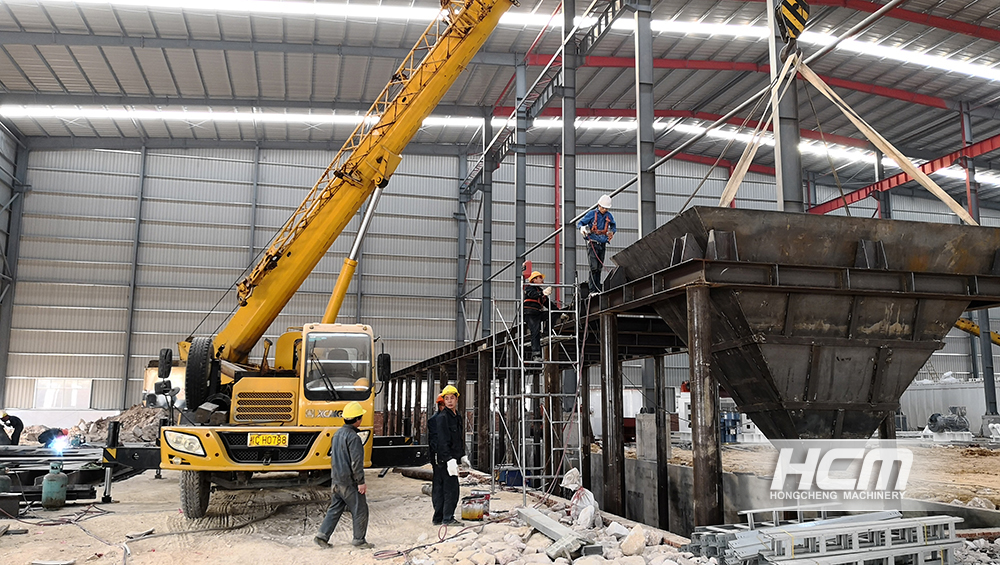 Project feedback
Throughout the powder industry, the powder production line project built by Guilin Hongcheng, strives for excellence and high quality, which has been praised and recognized by customers. Hongcheng team's perseverance, hard work, meticulous struggle and team spirit make customers and friends touched.
Since the establishment of EPC Project 001, Hongcheng has devoted a lot of effort and wisdom to the project. Customers have given great recognition and praise to the selection scheme, production progress, product quality, installation team, after-sales maintenance, project tracking and other aspects.
Especially the team stationed at the customer site, they learn from each other, encourages each other, and create a win-win situation with foreign workers regardless of you or me, grade or nationality. This selfless dedication deeply touches customers, respects Hongcheng team and shows great confidence in Hongcheng project.
Believe in the strength of perseverance, the strength of profession, and the strength of Hongcheng, we will certainly be able to overcome difficulties and create brilliance!