On November 27, Bauma CHINA 2018 was opened in Shanghai New International Expo Center. As a grand event for the development of China's construction machinery, it has a huge scale, a wide range of commodities and unlimited business opportunities. Under the new economic situation, it will promote international friendly cooperation and exchanges in a more friendly and harmonious situation and build a grand banquet together.
In the exhibition of 300,000 square meters, Guilin Hongcheng made a brilliant appearance, adhering to the spirit and theme of the current BAUMA CHINA exhibition "Wisdom Vision, Vertical and Horizontal Grand View", with the help of the grand stage of BAUMA CHINA exhibition, the mill equipments with Chinese intellectual elements and the essence of innovative technology and scientific and technological manufacturing will be displayed to the world machinery manufacturing field to create a better future.
With the development and promotion of science and technology, new technology, new model and new achievements have gained a broader development stage. As a well-known enterprise in powder industry, Guilin Hongcheng has responded to the development signal of the times, seized the development opportunity and achieved high-speed development. It has a long reputation in domestic and foreign markets, and the international development journey has gone beyond.
It is understood that at the BAUMA CHINA exhibition site, Hong Cheng exhibition booth is crowded with people, meeting in various languages. Businessmen speak English, Spanish, Arabic, Russian and other languages with Hong Cheng foreign trade team cordially, sincerely exchange, the scene was been crowded all days. Among them, there are many customers who show the intention of in-depth cooperation. Everyone has full confidence in Hongcheng's mill products, and many clients are interested in consulting. They have expressed their intention to go to Hongcheng's manufacture base for on-the-spot investigation to jointly promote the great development of the world's powder industry.
This magnificent engineering machinery event gathered machinery manufacturing enterprises, customers and suppliers from all countries in the world. In the era of intelligent manufacturing, craftsmen's manufacturing spirit is always the professional spirit to promote the development of the industry. The future development direction must also be inseparable from the two major sectors of quality and service. For Guilin Hongcheng, quality is vital. Service is the source of development. In any form, in any economic environment, this fundamental business philosophy will stand firm and remain in the heart forever.
In the field of grinding equipment, GUILIN Hongcheng cultivates intensively around grinding equipment, whole grinding production line and other fields, makes intensive manufacturing, promotes change with innovation, deeply excavates market demand, further understands customer needs, integrates the power of life into the field of grinding machine manufacturing, and endows each grinder with the spiritual quality of excellence. Create a market competitive mill production line, adhering to the original heart to create brilliant!
Guilin Hongcheng has opened up a great territory in the field of grinding mill industry. There are research and development bases, trial grinding centers and experimental bases belonging to Hongcheng people. In the midst of the cold and summer exchanges, Hongcheng team has overcome difficulties and established a good image in overseas markets such as Malaysia, Indonesia, Sudan, Laos, South Africa, Russia and the Philippines. It has won praise and favors from foreign trade businessmen, and gradually gained deep recognition in mineral processing, industrial solid waste, energy conservation and emission reduction, environmental protection and other fields. Degree development has won the trust and support of the international market.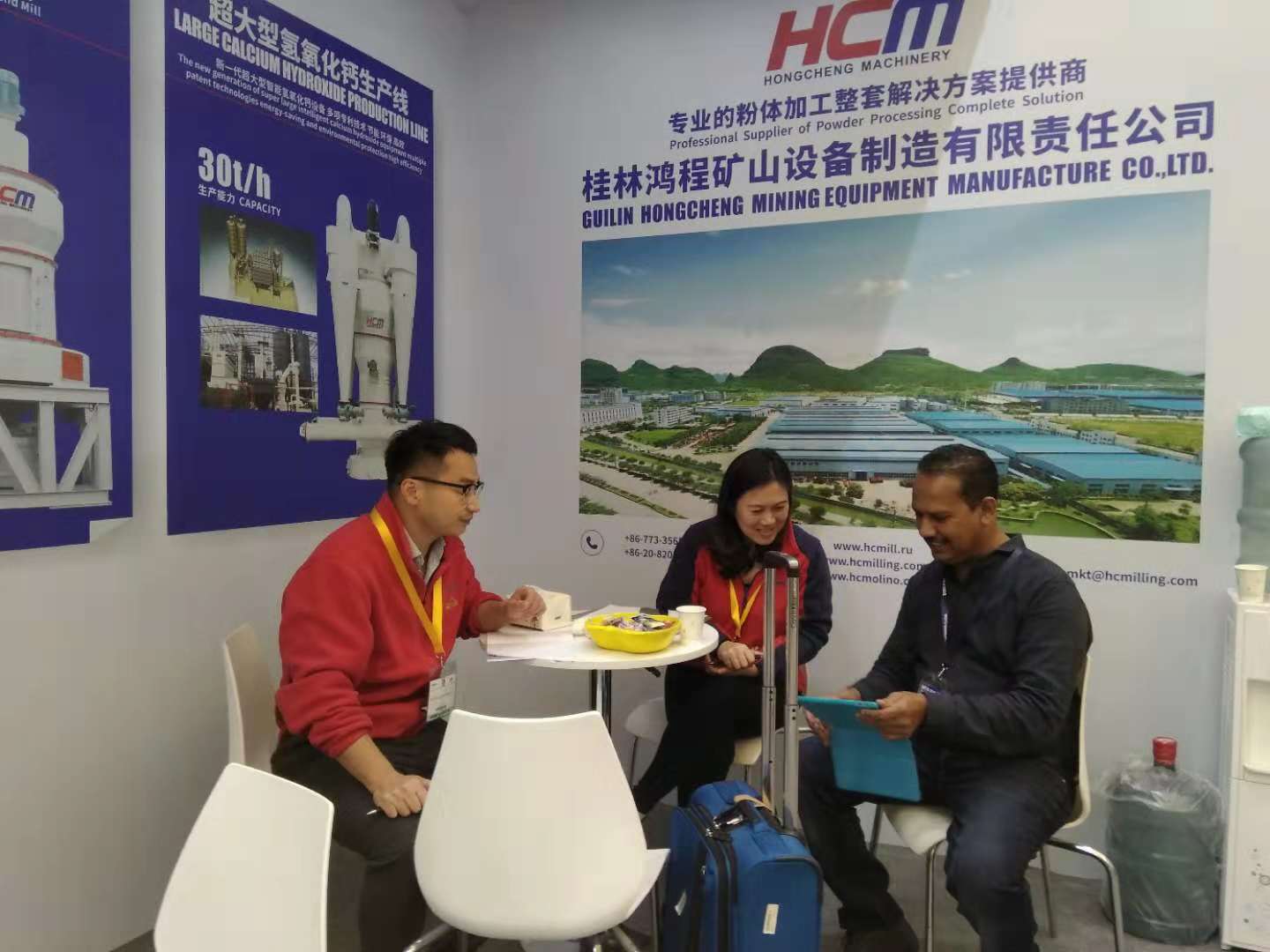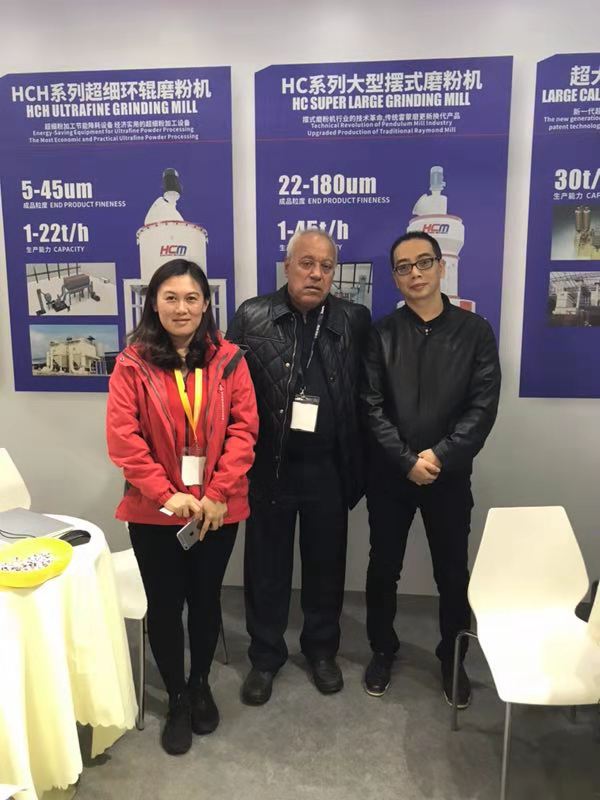 Bauma CHINA 2018 is a real feast on the stage of construction machinery. Guilin Hongcheng will seize the opportunity to broaden international horizons, learn from more new and advanced production technology and industry demeanor, and deepen innovative ideas into the field of grinding machine manufacturing.
Bauma CHINA 2018 is another starting point for Hongcheng team to explore the international market. Guilin Hongcheng will keep abreast of the development trend of China's construction machinery industry, create a new era of intelligent mill manufacturing with the spirit of excellence craftsmen, and make great strides to open up a new journey of the international market.