I. We know about kaolin.
Kaolin is named "kaolin" because it was found near the kaolin mountain near Jingdezhen, Jiangxi Province earlier. It is a kind of clay and clay rock mainly composed of kaolinite clay minerals, also known as dolomite. The pure kaolin is white and delicate, and is soft clay, with good plasticity and fire resistance.
China's Kaolin mineral resources rank among the top in the world. 267 mineral areas have been identified, with proven reserves of 2.910 billion tons. Sandy kaolin accounts for more than 60% of the total reserves; soft kaolin and hard kaolin account for about 6% and 5% of the total reserves respectively; other types of kaolin account for about 27% of the total reserves.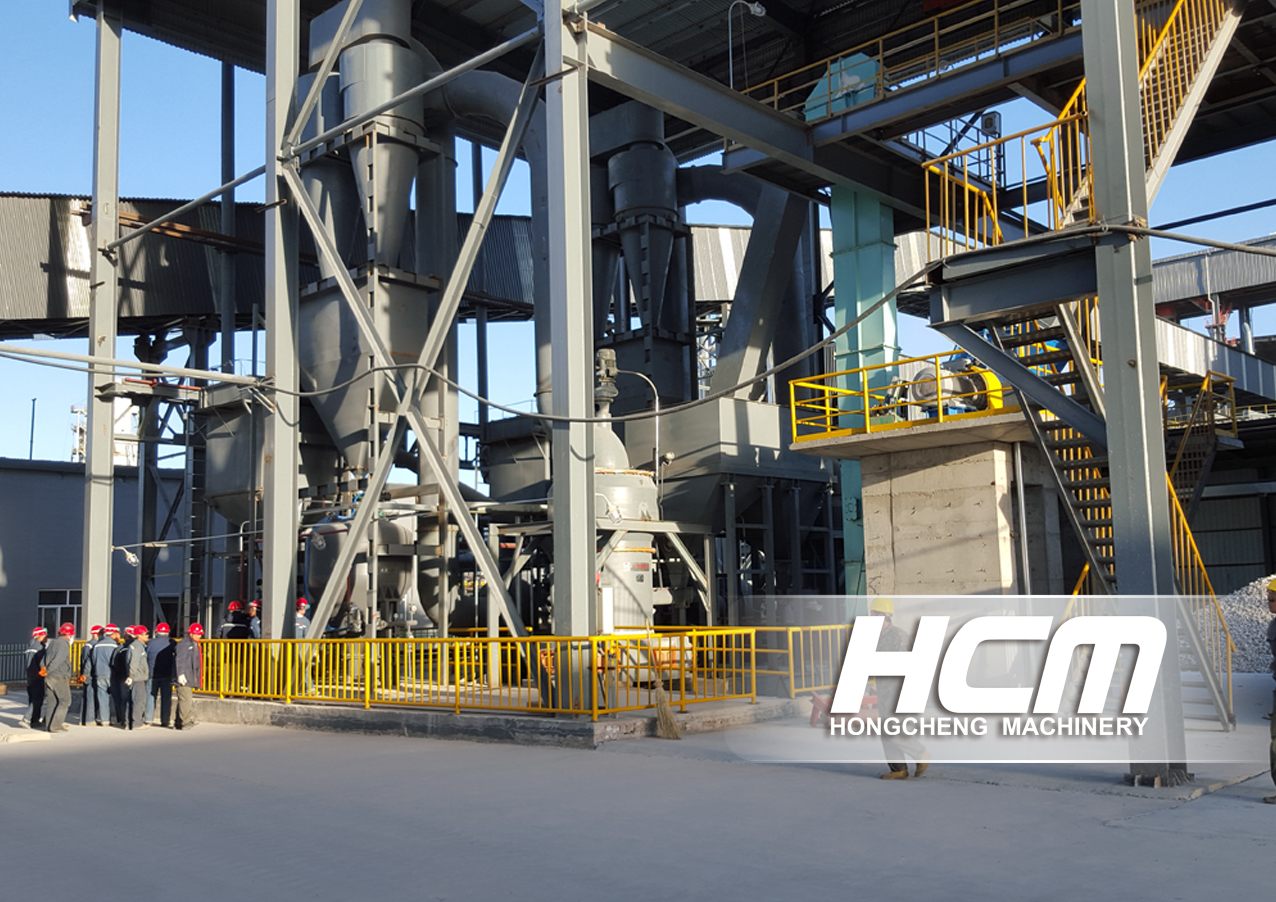 2. We know something about the use of kaolin.
Kaolin is widely used in the national economy, mainly for papermaking, ceramics and refractories, followed by coatings, rubber fillers, enamel glaze and white cement raw materials. With the rapid development of modern science and technology, kaolin has been widely used as a new material, even in the fields of atomic reactor, space shuttle and spacecraft high-temperature resistant ceramic components, and has a promising future.
3. We know about Kaolin grinding mills.
Guilin Hongcheng has a professional grinding process, rich experience in mechanical processing and manufacturing, strong development strength and undoubted brand reputation. It introduces a series of non-metallic ore grinding equipment, provides a complete set of powder production line solutions, and provides full escort for every project!
Raymond mill, vertical mill, ultra-fine mill, ultra-fine vertical mill and other equipment are widely used in kaolin powder making projects. With stable performance, scientific design structure, reliable operation system, energy-saving and environmental protection advantages, it can increase production and income for kaolin grinding projects, and create brilliance again!
4. Hongcheng Kaolin Mill, Intelligent Equipment, Create Flourishing Together!
1. HC Series Kaolin vertical pendulum grinding mill
Hongcheng HC series kaolin pendulum mill is a technological revolution based on the traditional mill. It has high productivity, low energy consumption, stable operation, low noise, energy saving, stable operation and reliable performance. It is excellent equipment for improving productivity and expanding production capacity.
2. HCH Series Kaolin ultrafine ring roller mill
Grinding fine powder, superfine grinder is a good choice. Hongcheng HCH series kaolin ultra-fine ring roller mill has comprehensive mechanical crushing properties such as roll, grinding and impact. It can produce 325-2500 mesh of powder with large capacity, low energy consumption, environmental protection and consumption reduction. It is the mainstream equipment for fine powder processing.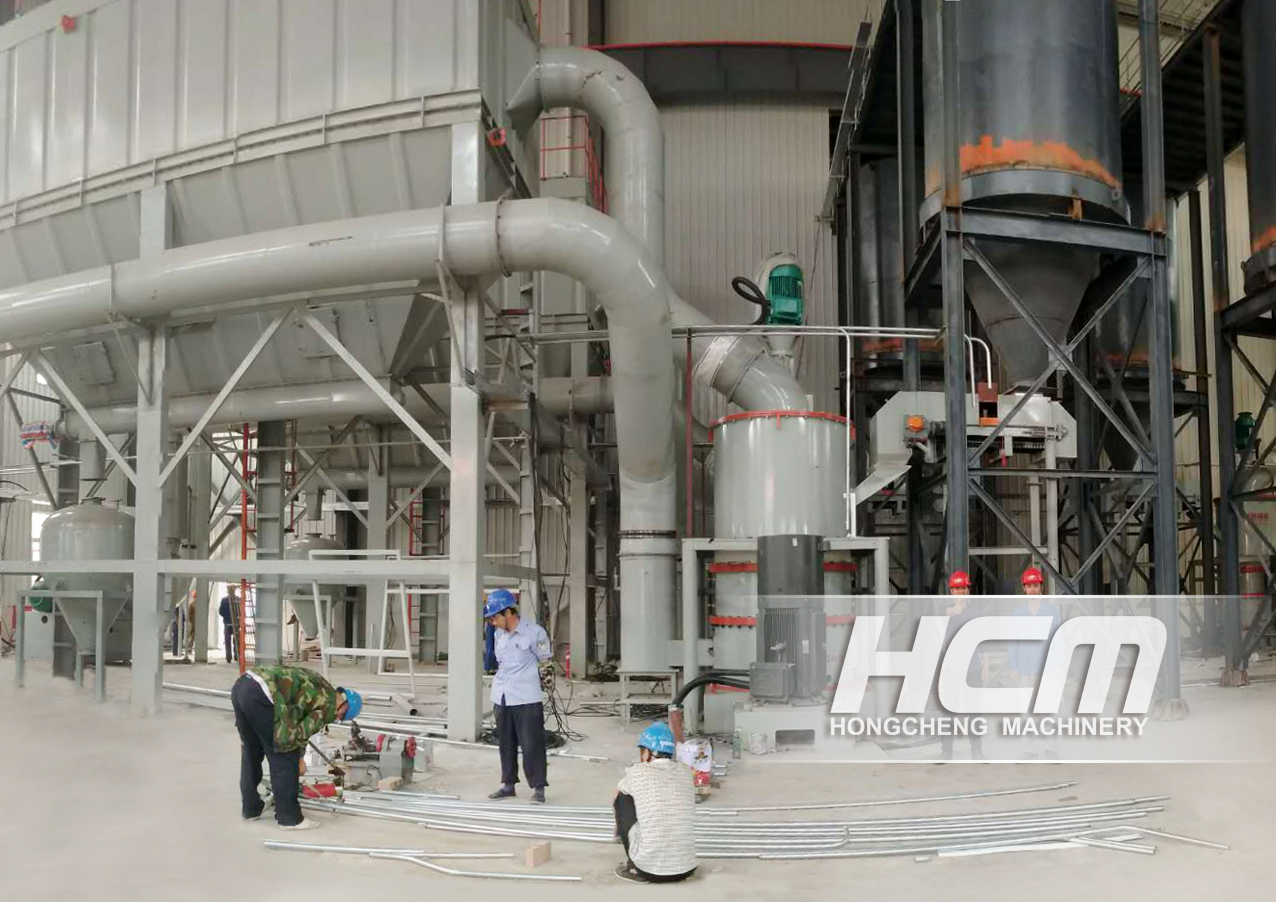 3. HLM Series Kaolin vertical mill
Vertical mill meets the production requirements of energy saving and emission reduction, and is applied in the field of large-scale production. Hongcheng HLM series kaolin vertical mill has scientific and reasonable design structure, scientific working principle, advanced processing technology, reliable operation and stable system operation. It is a good choice for large-scale production of kaolin.
5. Guilin Hongcheng: unite as one, face the challenges and create a beautiful future!
1. Creation and Development
Guilin Hongcheng, bearing the great vision of contributing a global brand to China, has stepped forward steadily and steadily, creating a series of grinding equipment with independent innovation spirit in the powder industry. Since then, Hongcheng grinding machine has left a good name on the land of China, created brilliance and brought new hope. In the new era of economic development, Guilin Hongcheng keeps its original heart forever, and continues to advance steadfastly on the powder industry avenue to achieve better results.
2. Production and R&D
In the field of industrial manufacturing, the spirit of innovation can never be forgotten. Guilin Hongcheng boasts the mission of scientific and technological innovation and serving the society. On the production base of 170,000 square meters, he has been exploring and innovating, striving hard, focusing on scientific and technological research and development, product research and development. He has cooperated deeply with various research institutes, colleges and universities, coal academies and other institutions to develop an integrated mode of production, learning and research, so as to inject vitality and fresh blood into product production and research and development, so as to maintain vitality and create new products. Create brilliant!
3. Idea & Service
In the fierce commercial market, only by constantly improving quality and service can we create a brilliant future. Guilin Hongcheng has always believed that quality is the foundation of survival and service is the source of development. We should strengthen independent innovation, adjust product structure and meet market development needs. At the same time, we will set up offices and service centers all over the country to provide localized services to help customers solve their worries, improve their efficiency and achieve considerable profits and values.