Recently, many customers consulted the apatite grinding mill. As a professional grinding mill manufacturer and supplier, Hongcheng Guilin provides more ideal apatite vertical grinding mill equipment to meet the production requirements of high capacity, low energy consumption, energy saving and cost reduction. It is the result of Hongcheng team's continuous pursuit of excellence and progress. Hongcheng has accumulated rich experience in mechanical processing and manufacturing in the field of apatite. Hongcheng team provides tailor-made services for customers and formulates more reasonable price selection of apatite vertical grinding mill. It can be said that apatite vertical grinding mill has broad prospects and is well received.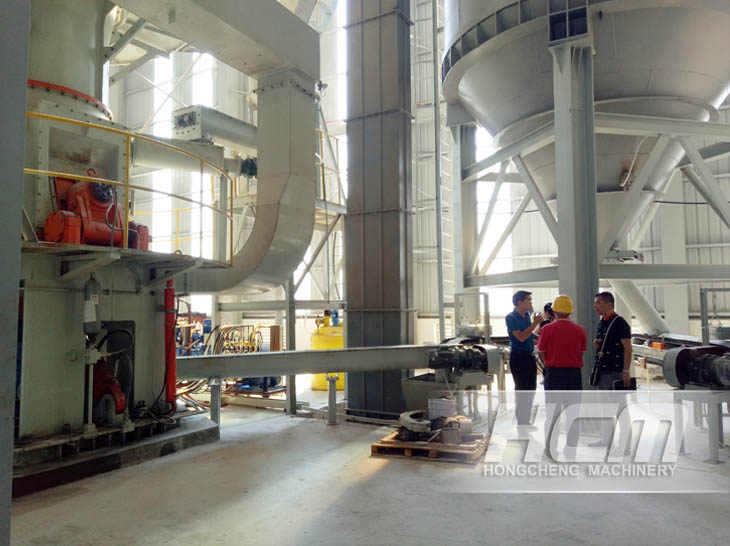 1. A Wonderful Case of Guilin Hongcheng Apatite Mill Equipment
When customers processing apatite ore, they choose to use professional equipment of apatite vertical mill manufactured by Hongcheng, and obtain considerable profits and market benefits. Customer Feedback: Hongcheng team has rich experience, mature and advanced processing and manufacturing technology, high production capacity, and low energy consumption, low production cost, low consumption green production, is the right assistant to achieve high production capacity of apatite processing and production demand. In the future development journey, the old customers have expressed their hope that Guilin Hongcheng will continue to work hard to create more advanced and excellent grinding equipment and production line selection scheme. In the future development day, Hongcheng will create brilliance and achieve greater success.
2. How much is the price of Guilin Hongcheng Apatite Vertical Mill?
Apatite grinding mill is a kind of equipment manufactured by Guilin Hongcheng in the field of apatite. Apatite vertical grinding mill is an ideal equipment to improve productivity, reduce energy consumption and create value for customers. So, what's the price of a vertical apatite grinding mill? In fact, for the price of apatite grinding mill, we provide tailor-made service. That is to say, the grinding demand of customers is closely related to the price of the grinding mill. Hongcheng is customer as the centeritic, and combine the grinding demand, production capacity, production area and other information science to customize the scheme, so as to provide more reasonable price and scheme for different grinding customers of apatite vertical grinding mill.