Another spring is coming, facing the new spring sunrise, 2018 has slowly come to an end; 2019 is smiling and waving to everyone, the new year, a new beginning, new development, new brilliance!
Looking back on 2018, Guilin Hongcheng is grateful for everything, for the support and trust of new and old customers and friends, for the hard work of every Hongcheng family, and for this beautiful new era.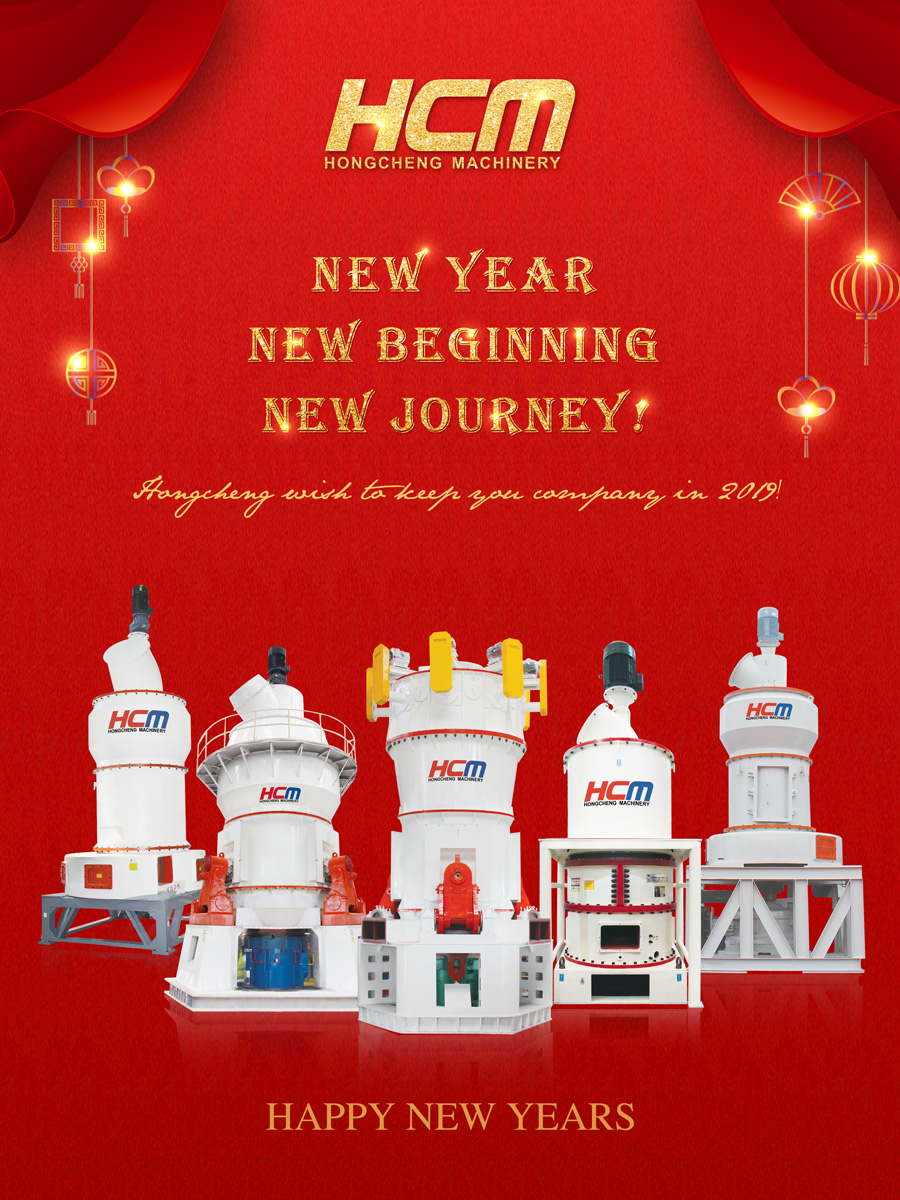 This year, we are not discouraged, do not give up, with the vision of contributing a global brand to China, we have learned to face the opportunities and challenges firmly, and created a new situation of pioneering and enterprising in the struggle.
In the fiercely competitive market, we make product quality with heart, firmly grasp the development criterion of quality, create brilliant achievements with independent innovation and enterprising development mentality; we face customers with a smile, treat customers sincerely, and treat every customer site sincerely, and get the trust and support of customers.
I think this is the principle of survival, which is also a good management strategy integrated into the development concept of each Hongcheng people.
Spots of stars, light up the magnificent sky, ordinary footsteps, measuring the great journey. In the new spring sunrise, 2019 is coming.
A new year, a new look, a new vision, a new breakthrough, a new harvest, a new beginning. No matter how the times change, only hard work can irrigate beautiful flowers, and only hard work can harvest ten thousand of good fields and fruits.
As a powder processing and manufacturing enterprise, in the new era of development, Guilin Hongcheng will continue to measure the new track of development step by step, and will always maintain the passion for innovation and development momentum, moving towards new goals and direction of struggle.
In the 365 days of 2019, we will innovate in science and technology, serve the society, and unswervingly carry out the professional spirit of team, gratitude, professionalism, dedication and integrity to the end, creating a grand new chapter in 2019!