The preparation of fine powder and the application of ultra-fine grinding mill are deeply rooted in people's hearts. Processing dolomite, ultra-fine grinding mill can help improve productivity, produce better fine powder, achieve greater market value. So, what is the principle of such a dolomite grinding mill? What's the price? As a professional mill manufacturer, Guilin Hongcheng Dolomite Mill has a scientific principle. The price of the whole set of dolomite superfine mill is reasonable, and it is very popular.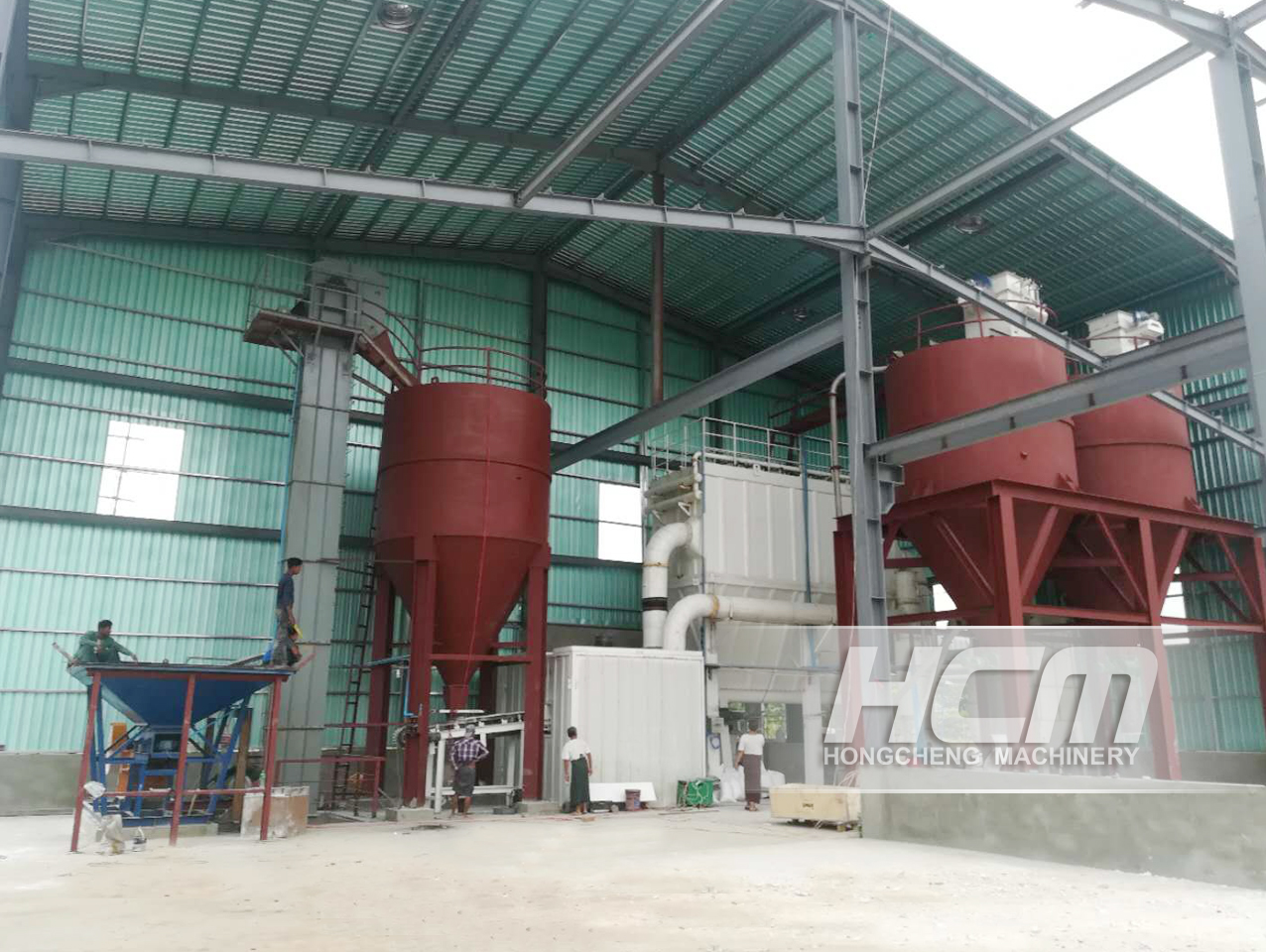 1. Guilin Hongcheng is a professional manufacturer of dolomite grinding mill.
In the mill manufacturing industry, Guilin Hongcheng has gained good market reputation and trust and support from the vast number of powder customers because of its good product quality and perfect time service. Hongcheng is a professional mill manufacturer. Ultra-fine mill, vertical mill, ultra-fine vertical mill, Raymond mill and other equipment are ideal mills. They have large capacity, low energy consumption, energy saving and consumption reduction, grading fineness, good whiteness and high quality of finished products. They are the mills rewarded by customers. For dolomite powder processing, ultra-fine grinding mill is ideal equipment widely used, can produce 325-2500 mesh powder, and is the mainstream equipment for fine powder production.
2. What is the principle of dolomite mill?
Ultrafine grinding mill can be used to produce fine powder. Then, what is the principle of dolomite grinding mill? Material through the gap between the grinding roll and the grinding ring, because of the rolling of the grinding roll, the material is fully grinded, resulting in fine product fineness, grinded powder falls into the classifier for screening, coarse fineness fell into the main machine for re-grinding, and fine fineness was collected by the collector as a finished product.
3. What's the price of a superfine grinding mill?
For grinding and processing industry, ultra-fine grinding machine is ideal fine grinding equipment. Hongcheng Mine provides tailor-made service according to customer's needs. That is to say, grinding fineness, productivity, production area and other information are closely related to the selection scheme and equipment price formulation. Hongcheng Team can reasonably customize the selection and configuration scheme according to customer's needs so as to correctly formulate the ideal grinding powder machine price.