Heavy calcium powder, customers are aware that this is a type of powder with broad prospects, in many areas of chemical industry, agricultural production, daily life have achieved market value. What kind of heavy calcium grinding mill can be used to process heavy calcium powder? As a professional mill manufacturer in the field of mine market, Guilin Hongcheng deeply understands the heavy calcium powder market, strives to refine the vertical grinding mill, and successfully improves the market benefit and market profit of the heavy calcium grinding mill. What is the price of a heavy calcium grinding mill? Guilin Hongcheng will provide you with more detailed information about the equipment.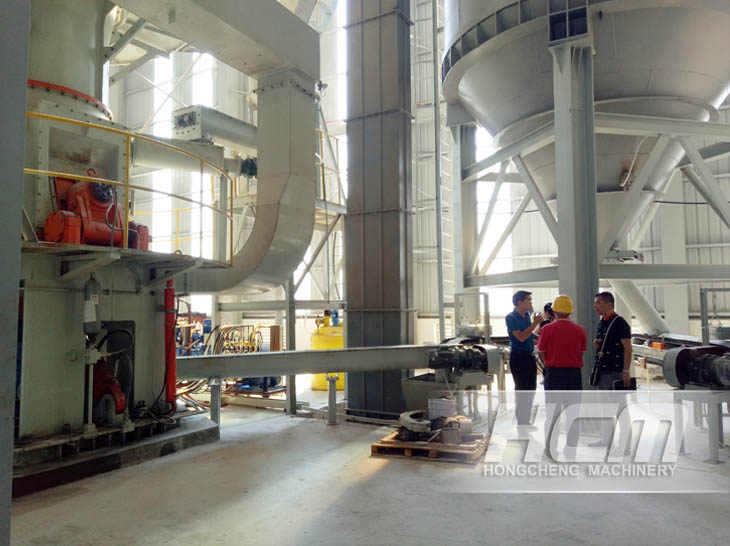 1. Guilin Hongcheng, a manufacturer of heavy calcium grinding mill
As a high-tech enterprise, Hongcheng of Guilin has been deeply studying product quality and improving after-sales service. Every Hongcheng people regard product quality and after-sales service as their business philosophy. During years of exploring, Hongcheng people have formed their own complete and rigorous production system, selection scheme formulation system, after-sales service system, etc. to provide experimental research for customers. Process design, equipment manufacturing and supply, organization and construction, after-sales service, spare parts supply, skills training and other perfect services, strict requirements to their own high standards, in order to enhance customer satisfaction and create value for customers.
For heavy calcium powder, Guilin Hongcheng can be said to be an experienced mill provider. The vertical mill provided by Hongcheng is the mainstream energy-saving equipment advocated by Hongcheng. On the basis of increasing production capacity and reducing energy consumption, energy-saving production is further realized. It is equipped with pulse dust collector with 99% efficiency. The whole workshop has low noise, clean and tidy dust discharge. It has gained the trust and support of customers.
2. What's the price of vertical grinding mill for heavy calcium grinding mill?
What's the price of such good equipment? How to choose the type? As a professional manufacturer, we pay more attention to the actual investment needs of customers, and provide perfect pre-sale service on the basis of respecting customers. That is to say, combining with the information of grinding fineness, production capacity and production area of customers, we can provide more reasonable selection and configuration scheme. The selection scheme formulated by Hongcheng Project Team is more in line with the investment needs of customers, and the price of vertical grinding mill for heavy calcium grinding mill formulated is more reasonable.