Vertical mill manufacturers provide dolomite powder grinding equipment and production line solutions, create value and core concepts for customers, formulate configuration options for each customer, reduce investment costs and create considerable value. Hongcheng Dolomite Mill is scientific in principle, stable in performance and more stable in operation. dolomite vertical mill can meet the needs of large-scale production and has won the favor and support of many customers.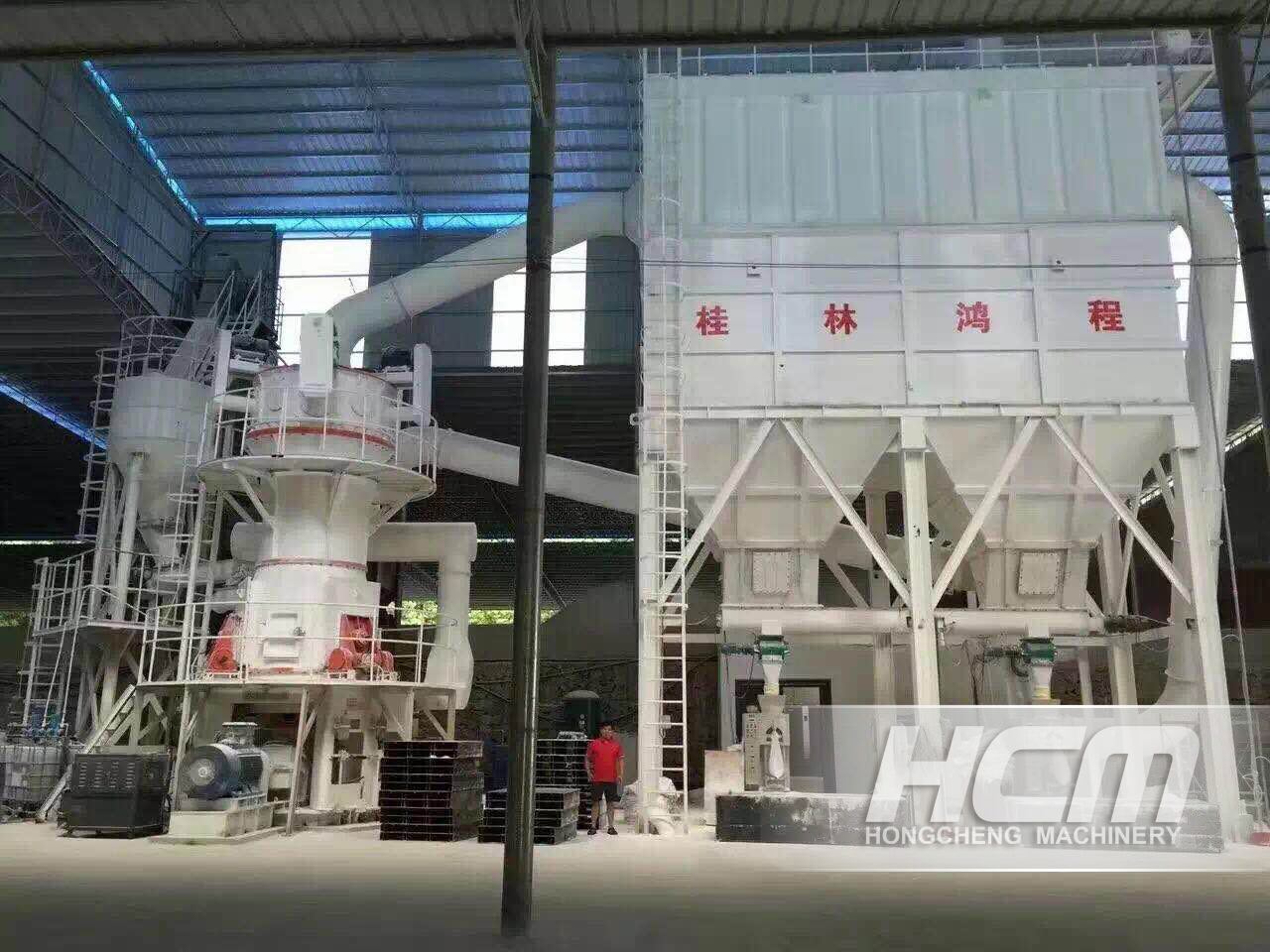 1. Guilin Hongcheng can help grinding dolomite
Dolomite has many uses and has great significance in promoting national economic construction and development. As a professional mill manufacturer, Guilin Hongcheng has accumulated rich experience in scheme making in the dolomite grinding field, providing every dolomite customer with perfect after-sales service, technical guidance, spare parts supply and other service chains. Hence, Hongcheng has a good reputation and good market reputation, and has won the favor and support of many customers.
Grinding dolomite, Guilin Hongcheng recommended vertical mill equipment, which can meet the needs of large-scale production of powder, and dolomite vertical mill has good adaptability to materials, high grinding efficiency, good product effect and strong market competitiveness. It is favorite grinding equipment for many customers of dolomite powder, and Guilin Hongcheng has become a good choice for dolomite powder production.
2. Understand the principle of dolomite vertical mill
As advanced equipment, Guilin Hongcheng vertical mill is mainly composed of main engine, feeder, classifier, blower, pipeline device, hopper, electronic control system, collection system, etc. Its design structure is scientific and reasonable, which can break the bottleneck of traditional mill with low productivity and high energy consumption, and achieve faster grinding efficiency.
Principle of dolomite vertical mill: Under the action of roller pressure, the material is crushed by extrusion, grinding and shearing, then blown up to classifier for classifying, coarse particle size powder falls into the grinding plate again, the suspended material is dried, the fine powder falls into the classifier for classification, and the qualified material with fine particle size is collected as finished product.