On April 15th, 2019, the popular 125th Canton Fair opened in Pazhou International Convention and Exhibition Center, Guangzhou. In the multi-functional comprehensive exhibition hall, all trades and professions compete with each other. With the help of the trade platform of Canton Fair, it exhibits splendidly and creates brilliance together. On booth 2.1L35, 2.1L36, Guilin Hongcheng has attracted the attention and attention of powder merchants with new grinding technology and powder production line solutions. As a faithful exhibitor, Hongcheng grinder appeared at the Guangzhou Fair with the advantages of environmental protection, energy saving, reliable performance, stable operation and high processing efficiency. Many powder enterprises are looking forward to cooperation and are highly appreciated professional mill suppliers.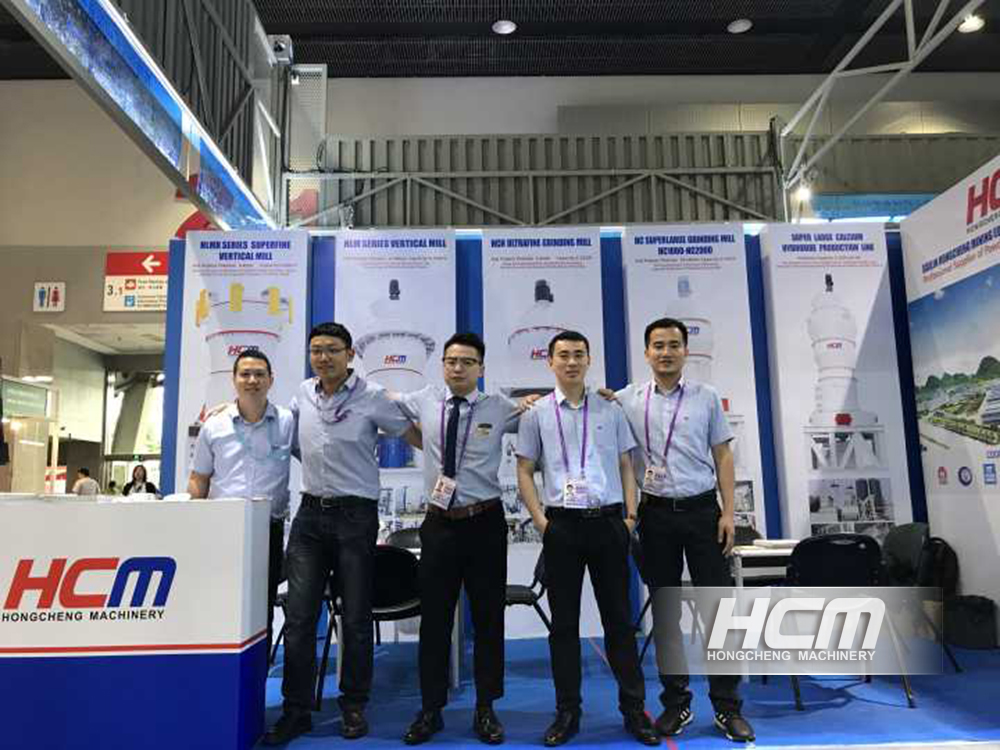 I. Introduction to the Canton Fair
As an important platform for China's foreign trade, the Canton Fair has become an important channel and window for foreign trade. With the help of the Canton Fair, enterprises can share updated scientific and technological achievements, further deepen exchanges and expand cooperation, and jointly create a prosperous and developing future. Over the past 60 years, the brand influence and leading demonstration effect of the Canton Fair have been continuously strengthened, which has played an important role in promoting Sino-foreign economic and trade exchanges and cooperation.
It is understood that the Guangzhou Fair exhibition has a total scale of about 60,000 exhibition booths, with an exhibition area of about 1.185 million square meters. It is held in three stages. The import exhibition area of about 20,000 square meters will attract more than 600 high-quality overseas enterprises from about 50 countries and regions to participate in the exhibition.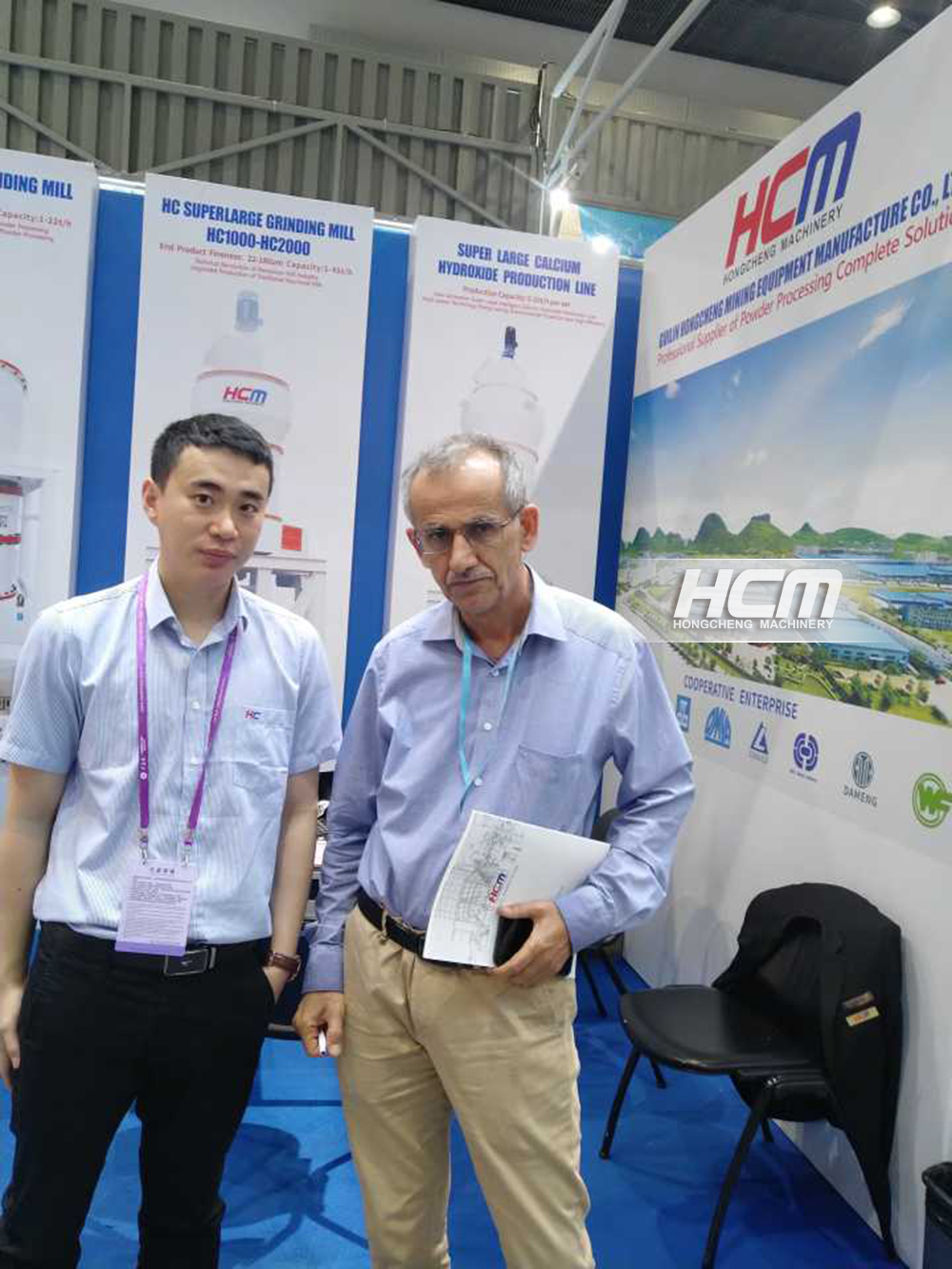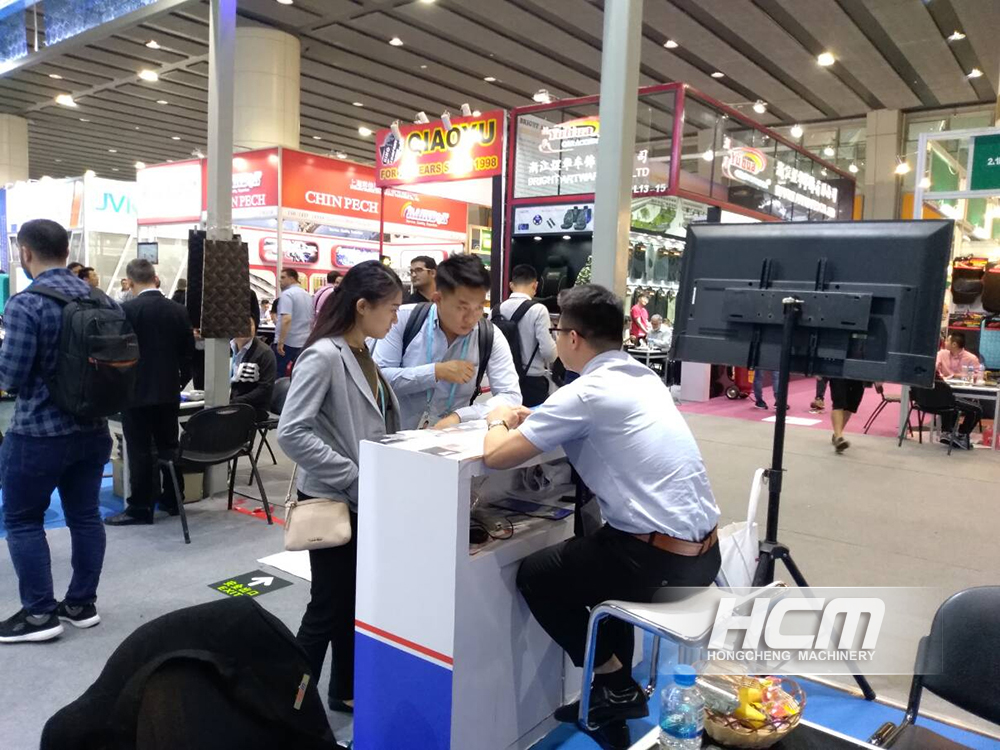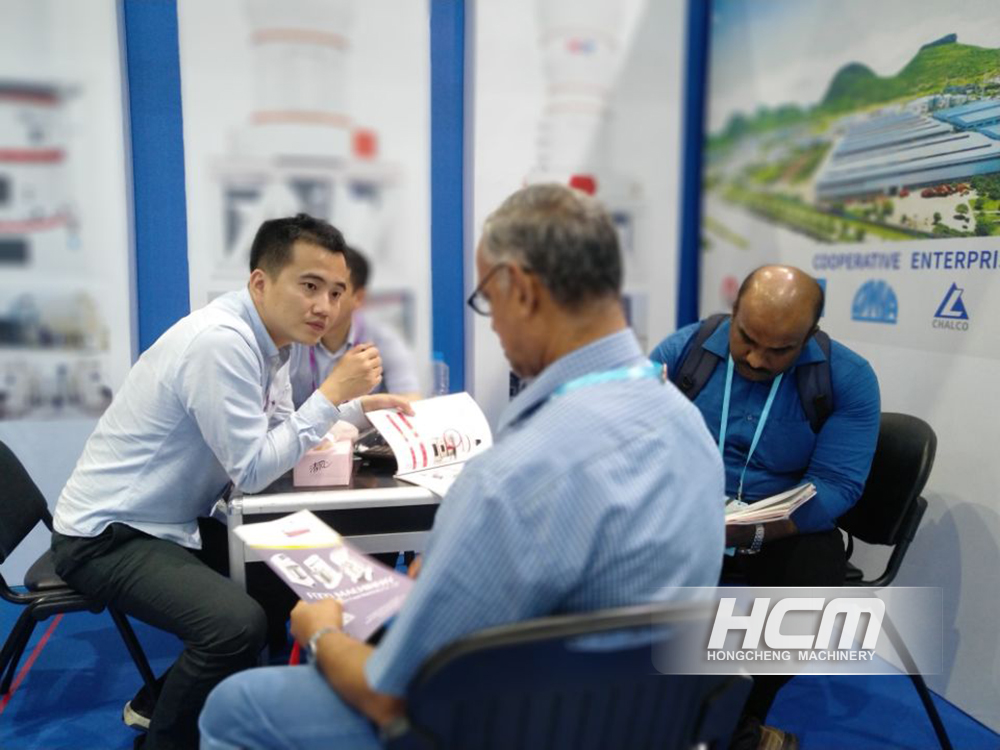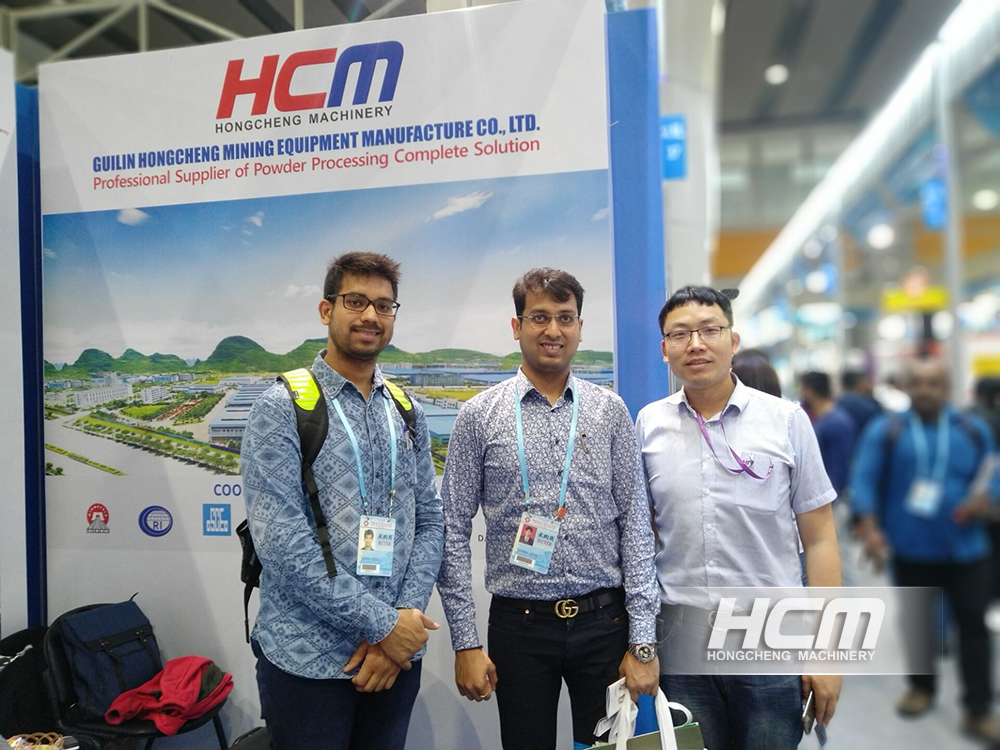 2. Hongcheng: Many customers stop for exchange of new ideas
Every Guangzhou Fair, Guilin Hongcheng is the focus of attention of the industry. At the 125th Canton Fair, Hongcheng's mill brand has far-reaching influence. Many customers come to visit Hongcheng and have in-depth conversations with Hongcheng's team to reach a common understanding of cooperation and create win-win situation.
Before Hongcheng exhibition, powder merchants from all over the world stopped to learn about Hongcheng mill product information. Hongcheng's foreign trade team had rich experience and had a good conversation with foreign merchants in various fluent languages. The site became an academic exchange meeting of powder industry. Hongcheng's professional level and friendly won praise from many merchants.
With the steady development of Chinese manufacturing and brand influence, the construction machinery manufacturing market is getting better and better. Guilin Hongcheng has been focusing on the development of powder market. It鈥檚 self-developed and successfully produced series of grinding mill equipment are well received in the International Powder Market and create value for powder enterprises.
3. Changing Intelligence and Creating Wide International Market
In the new era of rapid development of information technology, Guilin Hongcheng knows that only change can lead to development. In the severe market competition environment, only by responding to the market demand, strengthening innovation, learning and introducing advanced production technology, and enhancing the ability of independent innovation, can we win the market initiative, occupy more market share and create great success.
Guilin Hongcheng has been integrating the concept of change and innovation into Hongcheng's development mechanism. In many years of intensive cultivation, Guilin Hongcheng's soft and hard strength has increased dramatically, and the brand influence of Hongcheng Mill has been rising in a straight line. Hongcheng Mill has won the respect of the market on the broader international arena, and has been loved and supported by customers.
4. Welcome to share excellent case of Guilin Hongcheng grinding mill
In the development of many years, Hongcheng mill is widely used in bentonite, limestone, marble, kaolin, dolomite, slag, fly ash, manganese ore, carbon and other fields. It has stable performance, stable operation, environmental protection and energy saving, high processing efficiency, high praise from customers, and has been respected and loved. Welcome customers and friends to visit and appreciate it, and create a win-win development new situation together!
At the 125th Canton Fair, Guilin Hongcheng's series of grinding mill equipment was brilliantly presented, becoming a favorite industry, to help powder enterprises create value of excellent equipment. In the era of intelligent science and technology, Guilin Hongcheng adheres to the management concept of quality and service, absorbs more advanced production technology and development concept, enlarges the development mechanism of Hongcheng, actively explores the road suitable for its own development, and is determined to contribute a global brand to China.