It is very important to choose suitable mill equipment and manufacturers. What kind of mill equipment is available for grinding 1000 mesh powder? Guilin Hongcheng recommends 1000 mesh ultra-fine grinding machine, which can be widely used in the processing of limestone powder, marble powder, barite powder, gypsum powder and feldspar powder. Hongcheng team is tailored to meet the needs of customers. The configuration scheme provides one-to-one product service for more powder customers and at the same time sets the price of ultrafine mill to bring benefits to customers.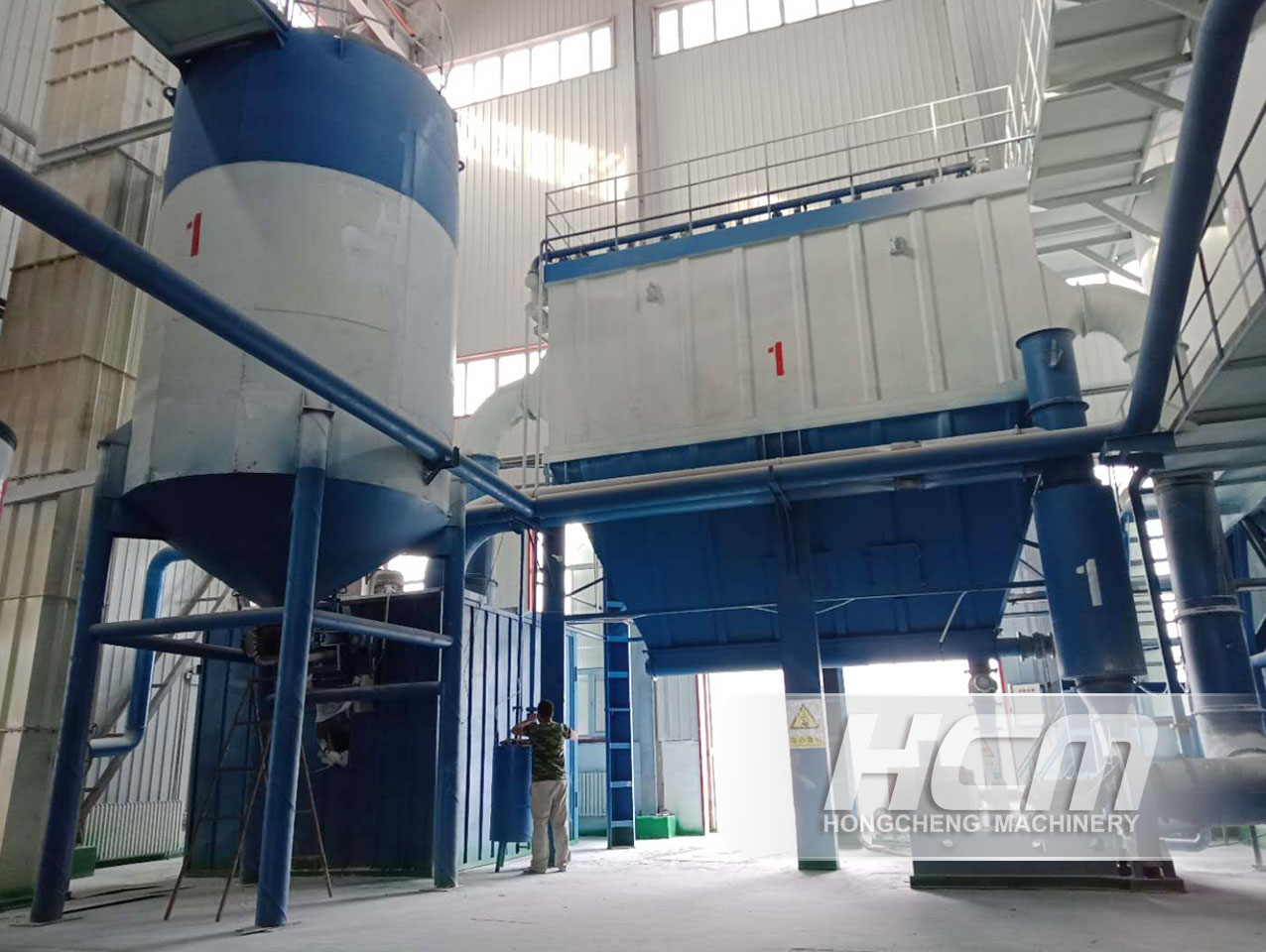 1. What are the characteristics of the ultrafine roller mill?
As fine powder equipment, the ultrafine grinding machine is the fine powder processing equipment of Guilin Hongcheng. It can adjust the fineness of grinding between 325-2500 mesh, and the mill equipment covers a number of patented technologies, mainly consist of main frame, feeder, classifier, blower, pipeline device, storage hopper, electronic control system, collection system, etc. are the mainstream equipment that is favored by the fine powder processing market and certified as energy saving.
The mill has small footprint, wide application, simple operation, large crushing ratio and low energy utilization rate. It adopts a forced turbine grading system with more uniform and fine grain size, which is a grinding mill with low wear and high service life. Guilin Hongcheng superfine powder environmental grinding machine: HCH Superfine Ring Roller
〖Complete machine power〗: 144-680KW
〖Whole machine weight〗: 17.5-70KW
〖Production capacity〗: 1-22t/h
〖Finished product size〗: 0.04-0.005mm
〖Pulverization field〗: For non-metallic mineral materials with Mohs hardness below 7 and humidity below 6%, the mill is widely used in talc, calcite, calcium carbonate, dolomite, potassium feldspar, and bentonite. The grinding and processing of kaolin, graphite, carbon and other materials are widely used in electric power, metallurgy, cement, chemical, non-metallic mineral powder, food, medicine and other fields.
〖Performance characteristics〗: It has comprehensive mechanical pulverizing performance such as rolling, grinding and impact. It focuses on the field of non-metallic mineral deep processing. It has small floor space, wide application, simple operation, convenient maintenance, stable performance and high efficiency. Significant features such as energy saving. HCH1395 and HCH2395 ultra-fine ring roll mill are the new super-fine ring roll mills in China, which are large-scale, energy-saving and consumption-reducing.