As a professional grinding mill manufacture in China, Guilin Hongcheng enjoys an excellent reputation both in China and overseas with its accurate technology, warm service and best quality of products.
The HCQ series reinforced grinding mill is new updated grinding mill based on the traditional Raymond mill. It absorb the advantages of Raymond mill of low energy consumption, low investment cost, high efficiency and high output, and improves on many aspects of grinding mill performance.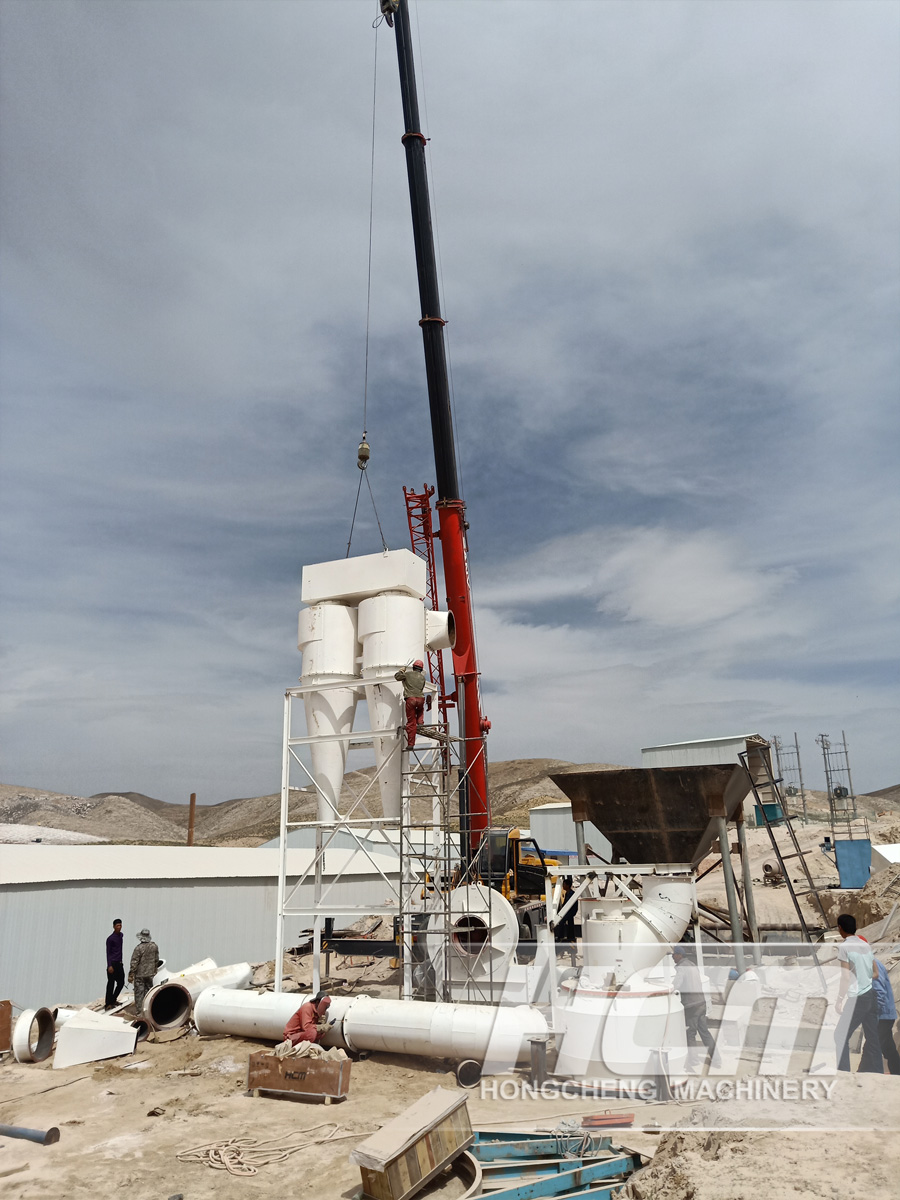 HCQ improved reinforce Raymond grinding mill
【Grinding ring diameter】: 1290-1500mm
【Production capacity】: 1.5-13t/h
【Finished particles】: 0.038-0.18mm
【Features】: The mill is based on technological innovation of traditional horizontal grinding mill, energy consumption and energy consumption per unit are greatly improve the user's equipment performance, has a wide range of applications in the field of non-metallic mineral processing.
【Focus area】: Focus on grinding and processing of diabase, clay, graphite, clay, coal gangue, wollastonite, lime, zircon sand, bentonite, manganese ore, gypsum, calcite and other Mohs hardness below 7 non-metallic mineral ores. The equipment has a number of national patent technologies; performance reached the national leading level.