To grind heavy calcium powder, we need to use professional grinding equipment. So what is the high evaluation mill? If you need to grind 800 mesh heavy calcium powder, which grinding mill is more suitable? Hongcheng provides customers with professional ultra-fine mill equipment to further meet the production demand of 325-2500 mesh powder, which is also an environmental protection and noise reduction mill equipment.
1. Guilin Hongcheng heavy calcium powder mill
What kind of grinding machine is more ideal? As a manufacturer, Guilin Hongcheng, provides more professional mill selection guidance for different grinding projects. The fineness of Raymond mill equipment can be between 80-400 mesh, while that of ultra-fine mill equipment can be between 325-2500 mesh. Vertical mill equipment is a mill equipment to improve production and reduce consumption, and a mill equipment to achieve large-scale production.
If it is used to grind fine powder, it is an ideal powder mill to choose the equipment of superfine grinding machine, which has the comprehensive mechanical crushing performance of rolling, grinding and impact, with large crushing ratio and high energy utilization rate. It is an economic and practical superfine powder processing equipment, which can deep process all kinds of non-metallic ores with Mohs hardness less than 7 and humidity less than 6%. It has many advantages, such as small area, strong integrity, wide use, simple operation, convenient maintenance, stable performance, high cost performance and so on.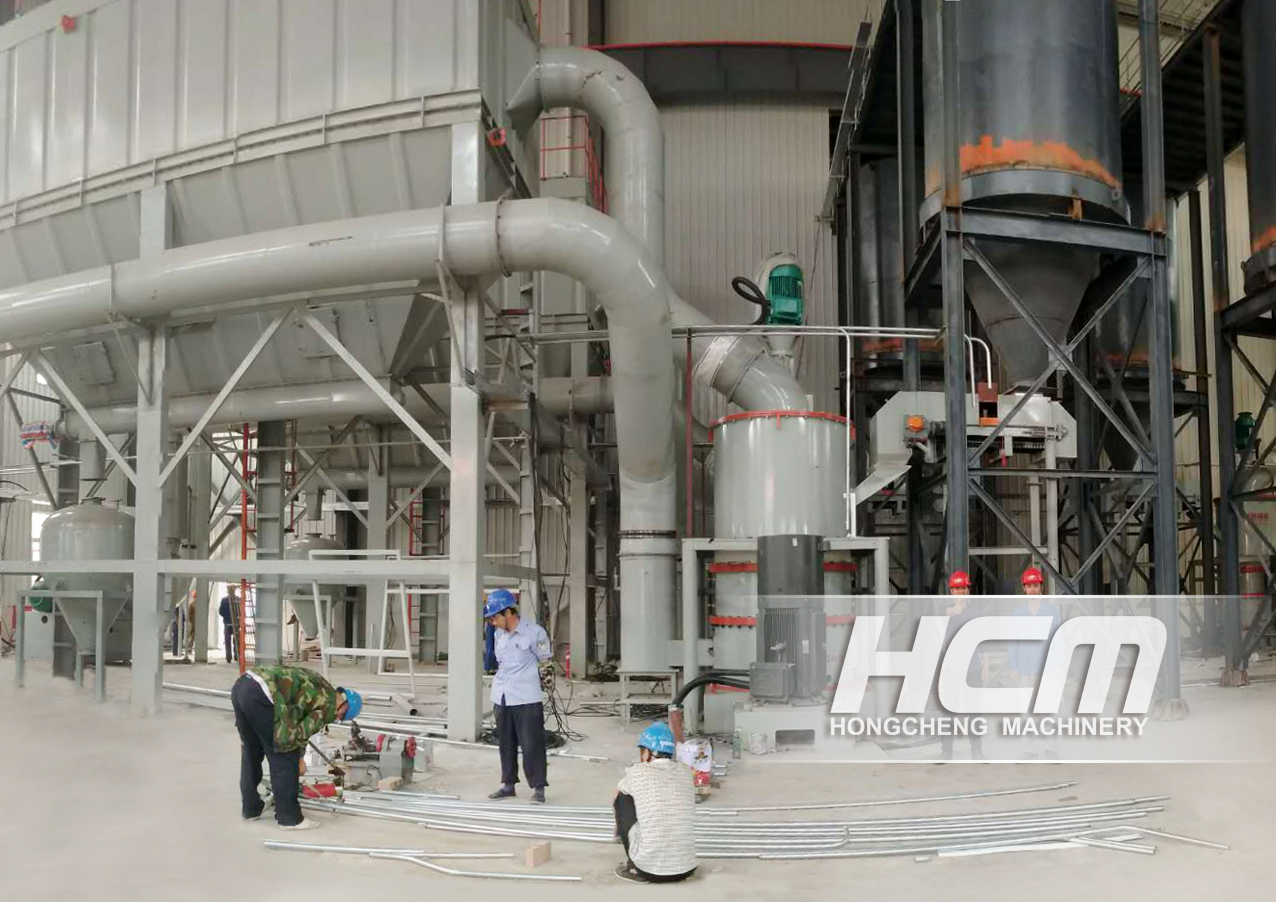 Guilin Hong Cheng heavy calcium equipment-HCH series ultrafine grinding mill
【Maximum size of feed】: ≤10mm
【Production capacity】: 1-22t/h
【Finished Fineness】: 0.04-0.005mm
【Features】: Integration of rolling, grinding, impact and other comprehensive crushing performance, scientific and rational design, unique structure and innovation, especially the HCH1395 model reward by the China Calcium Carbonate Association certification as calcium carbonate energy-saving equipment in China, HCH2395 is currently China's largest ultrafine grinding mill.
【Focus areas】: Focus on gypsum, calcite, barite, fluorite, marble and other Mohs hardness below 7 and humidity less than 6% non-metallic mineral ultra-fine processing and grinding, the equipment with a number of countries patented technology, performance reached the national leading level.